Quip Templates
Whatever you're trying to achieve, Quip has a template that can help you get started while still providing the flexibility to customize to meet your needs.
Account Plan

Give your account teams a holistic view of your key customers in one living document where the team can take action.

Case Swarms

Close complex cases by combining live Salesforce data, real-time chat, and tasks in one place for service teams.

Campaign Plan

Combine checklists, live Salesforce data, and real-time discussions to maximize the effectiveness of your campaign.
Live Deal Feed

Build a live report of your sales business that sends instant notifications on which deals are closing and which arent.

Project Plan

Build a project brief and project tracker in a single doc where stakeholders can stay in the know and take action.

Meeting Notes

Run your next meeting by preparing an agenda, taking notes together, and assigning tasks afterward.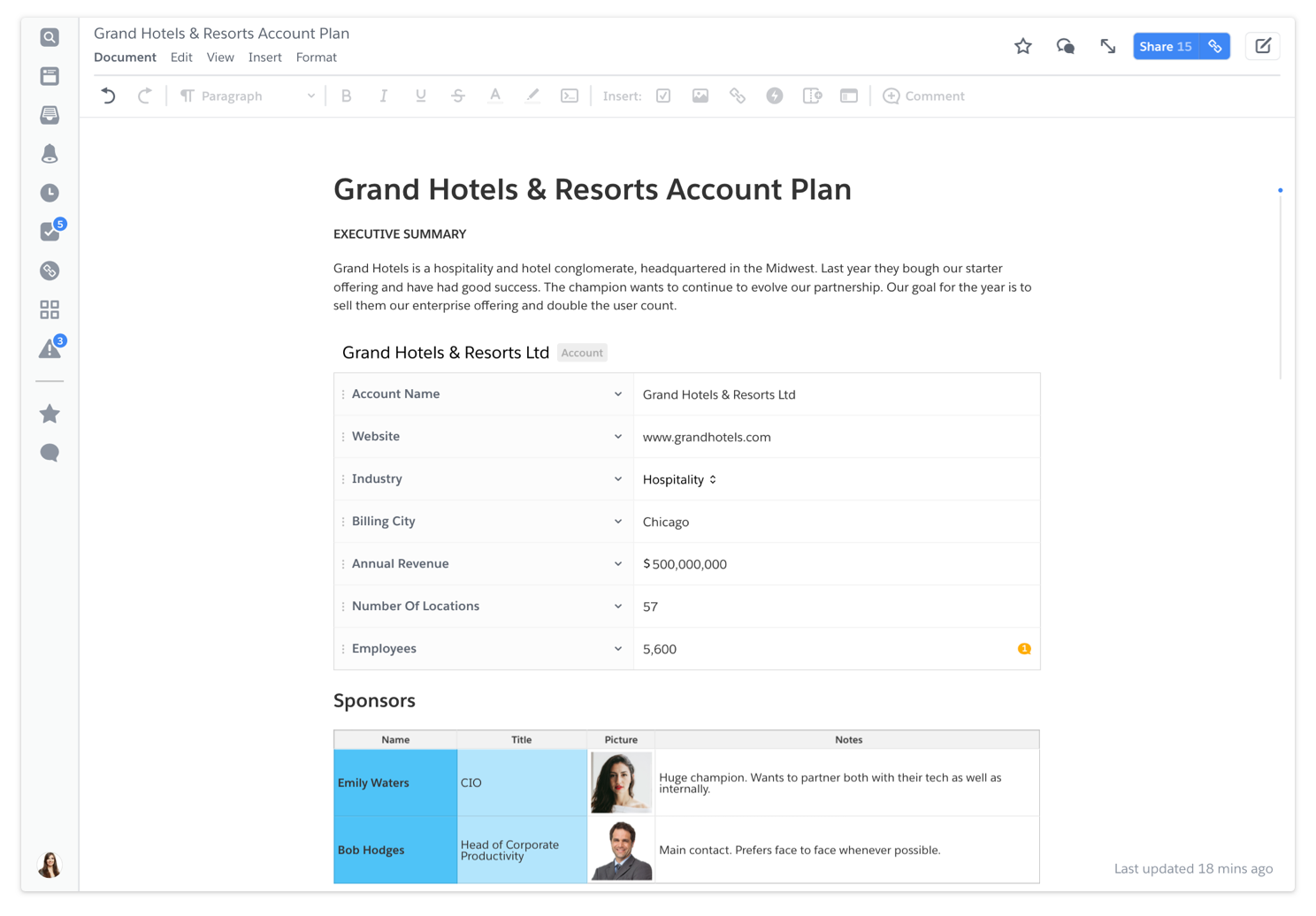 General
Plan, track, and complete projects in one place.
Prepare, transcribe, and follow-up on meetings in one place.